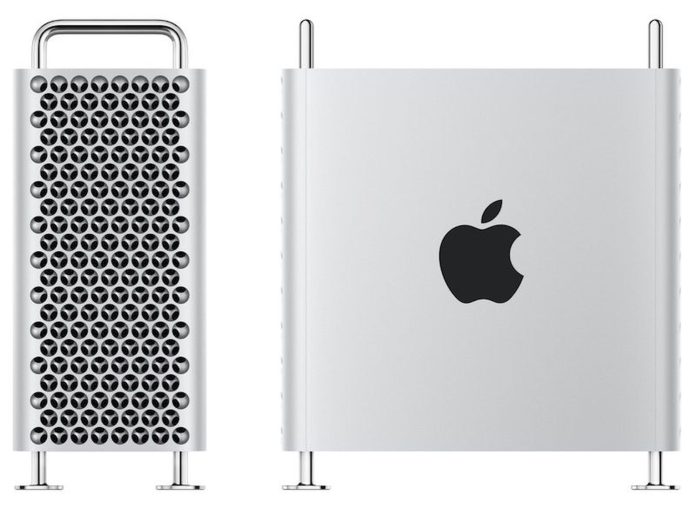 The Mac Pro is Apple's top-of-the-line desktop computer, designed for professionals in demanding industries such as video editing, graphic design, and music production. With its powerful hardware, expandable design, and impressive features, the Mac Pro has been the choice of many creative professionals.
One of the standout features of the Mac Pro is its modular design, which allows you to upgrade the components as needed to keep up with your evolving workflow. The Mac Pro is available with up to 28 cores of processing power, and it supports up to 1.5TB of RAM. Additionally, the Mac Pro has several expansion bays, including four double-wide MPX bays, which allow you to add additional GPUs, storage, and other accessories.
Another feature that sets the Mac Pro apart from its competitors is its graphics capabilities. The Mac Pro is available with multiple GPUs, including the latest AMD Radeon Pro graphics cards, which deliver exceptional performance for demanding tasks such as 3D rendering, video editing, and gaming. The GPUs are designed to work together in a high-speed, low-latency architecture, providing you with the performance you need to tackle even the most complex projects.
The Mac Pro also features several ports and connectivity options, including Thunderbolt 3 ports, USB-C ports, and a headphone jack. The Thunderbolt 3 ports support fast data transfer, charging, and external displays, while the USB-C ports allow you to connect a wide range of accessories, including cameras, hard drives, and more.
Finally, the Mac Pro runs on Apple's latest operating system, macOS Monterey. This OS provides a smooth and intuitive user experience, and it offers access to a wide range of apps and services, including the App Store, Apple Music, and Apple TV+.
In conclusion, the Mac Pro is an excellent desktop computer for professionals who need a powerful and expandable machine. Whether you're a video editor, graphic designer, or musician, the Mac Pro is sure to meet your needs and exceed your expectations. With its modular design and impressive performance, the Mac Pro is a true powerhouse of a computer that can handle even the most demanding tasks.