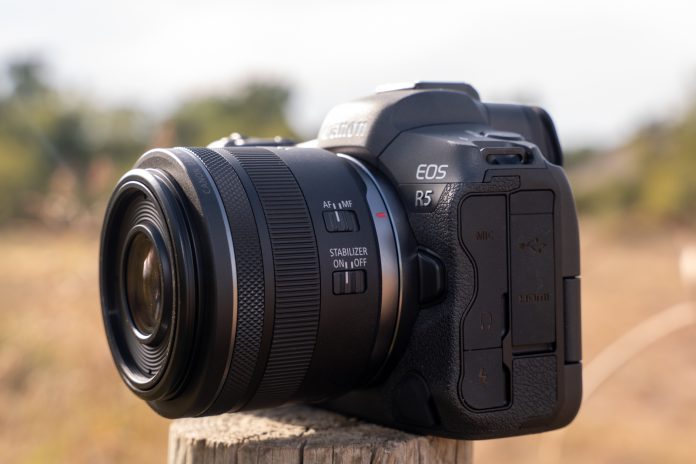 The Canon EOS R5 is a high-end mirrorless camera that is gaining popularity among professional photographers and photography enthusiasts alike. This full-frame camera boasts an impressive 45-megapixel sensor, fast autofocus, and advanced video capabilities, making it one of the best cameras on the market today.
One of the key features of the Canon EOS R5 is its autofocus system. It uses Canon's Dual Pixel CMOS AF technology, which provides fast and accurate focusing even when shooting in low light. The camera also features deep learning-based Face Detection and Animal Detection autofocus, which helps you capture the right shot every time, no matter what your subject is.
In addition to its advanced autofocus system, the EOS R5 also offers excellent image quality. Its 45-megapixel sensor provides crisp, clear images with a high level of detail. The camera also features in-body image stabilization (IBIS), which helps to reduce camera shake and produce sharp images even when shooting in low light.
For videographers, the Canon EOS R5 is an excellent choice, offering advanced video capabilities. It can shoot 4K video at up to 60 frames per second, making it ideal for fast-paced action shots. Additionally, it supports high frame rate recording, which allows you to slow down your footage for a smooth, cinematic look.
The Canon EOS R5 also has a user-friendly design, with intuitive controls and customizable buttons. It supports dual memory card slots, which is useful for photographers who need to store a large number of images and videos. The camera also has built-in Wi-Fi and Bluetooth, which makes it easy to share your images and videos with others.
In conclusion, the Canon EOS R5 is a top-of-the-line mirrorless camera that provides excellent image quality, fast autofocus, and advanced video capabilities. Whether you're a professional photographer or a photography enthusiast, this camera is sure to impress.